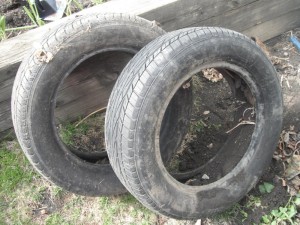 The National Transportation Safety Board is doing an investigation on the correlation between a tire's age and tread separation. According to ABC, the Rubber Manufacturers of America have spent some money on lobbyist in an effort to defeat legislation in Massachusetts that would require tire age to be a part of the regular vehicle inspection process.
Over time, a elasticity of rubber can fade and that's when tires have problems when they are put into use. Lobbyist disagree stating that age limit should not be the factor in deciding if a tire is safe to use or not.  It should be more important to know how a tire is used, whether it's maintained and how it's stored.
The research that the National Transportation Safety Board is conducting my actually support the tire age legislation. Early data shows that aging does potentially play a role in the degradation of the internal structure of the tire. Car manufacturers do recommend that a tire be replaced after 6 and Michelin claims to have a 10 year shelf life. For best practice in keeping your vehicle safe, 6 years should be the universal go to number of years.
For more information on tires or to schedule an appointment to get new tires, please call Bridge St. Tire & Alignment at 781-340-9500